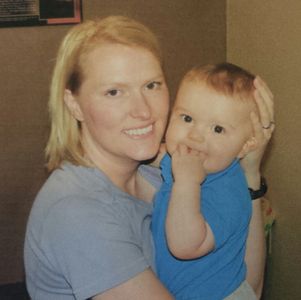 "There is no one else I would trust to treat my children"
I started coming to Connect 2 Health to see Dr. Amber Smith in January of 2008. I found her on the ICPA website and choose her because she specializes in children and pregnancy. I was pregnant and looking for a chiropractor to help me with my back problems through my pregnancy, and also wanting someone comfortable for my 4 year old son to be treated by. Dr. Amber has been incredible for us both and is treating my infant. My 4 year old loves her and she makes it pleasant and fun for him to come to the office and get adjusted. There is no one else I would trust to treat both my children and especially my infant.
I have been to a number of chiropractors in my life (too many to count) looking for help with my recurrent back problems. I'm convinced that my lower back pain and pelvis alignment issues contributed to my first child being breach, requiring me to have a c-section. Dr. Amber Helped me throughout my pregnancy to avoid these issues, allowing me to have a normal delivery and much better recovery-not to mention feeling better during pregnancy.
Dr. Amber has also helped my newborn, who was born with a slight misalignment in his neck that caused discomfort, making it hard for him to turn his head to one direction. After just a few treatments it was almost gone and he will have a much better start in life because of it! My husband has seen me seek treatment over the years and has been just as impressed as I am with the quality of care I recieve with D. Amber.
Michelle P. and Family