Connect 2 Health Chiropractic Centers
Thank you for visiting the website of Dr. Amber Smith and Connect 2 Health Chiropractic - a family based chiropractic clinic. Dr. Amber strives for excellence through superior patient care, education and satisfaction In practice as well as online. She has specialized training in pediatrics and prenatal, giving her a unique perspective on care for the whole family (all ages) "from the womb to the tomb".
Within our website, Spring, Woodlands, Magnolia,Conroe and surrounding area residents will find all types of health and wellness related information including information about our office and the benefits of regular Chiropractic Care. Explore for yourself and find out how getting your spine checked for any subluxation (misalignments of the bones in your spine) can re-connect you to having 100% flow of life to your body. Discover a new world of wellness for you and your entire family.
We hope you enjoy the information within and share it with others. Again, thank you for visiting www.springchiropractors.com and remember to come back often
Yours in health,
Dr. Amber Smith, D.C., CACCP
Before coming to Dr. Amber I was experiencing severe headaches and pain behind my neck. After starting my treatment sessions with Dr. Amber, I no longer experience such pain! If you suffer from head, neck, and back pain I encourage you to make an appointment with Dr. Amber! You will be glad you did for I know I am.
-Tonya J.
I began my C2H journey with no knowledge of chiropractic health and ongoing lower back pain that I had suffered from since I threw my back out at age 24. After 6 months with Dr. Amber I can say that there has been a huge change to not only my pain being almost entirely gone to my sleeping habits drastically improving. I highly recommend and believe in not rely on chiropractic wellness now. Thank you both staff and Dr Amber for the continuous great service, stellar care, and improvement of health.
-Jamie Morse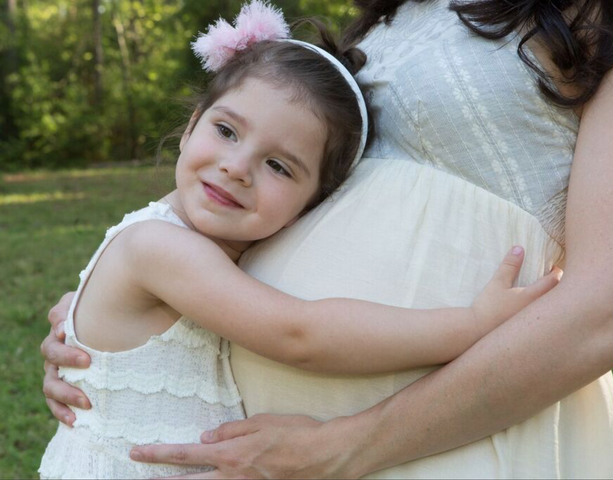 I'm am indebted to Dr. Amber and her wonderful care.
When my daughter was 10 months old and started having intestinal issues, we took her to her pediatrician and they were unable to figure out what was wrong. We got referred to Texas Children's down town and after seeing multiple doctors and going though many painful tests and exams they were at a loss as well. We literally spent thousands of dollars in copays and expenses. They had her on a ton of medicine, but she was still in pain. It was heartbreaking to watch! The next option they gave us was exploritory surgery. During this time I was desperately researching ways to help her and saw that some people had success with using chiropractic care. I heard about Dr. Amber from a friend who used her. Dr. Amber was great with my daughter and was wonderful to accommodate us! She even allowed my daughter to lay on my chest during her adjustments to help make her feel more at ease. After just two visits she fixed the issues my daughter was having and we were able to take her completely off of all the meds! My daughter hasn't had any issues since. I'm am indebted to Dr. Amber and her wonderful care. After our experience with her we try to see her on a regular basis. She cared for me during my last pregnancy and helped tremendously with my back pain. She helped me go into labor naturally and have a easy, natural birth. I can't recommend her enough!
"I've been a patient of Dr. Amber Smith since she graduated Chiropractic College 9 years ago. Prior to that, I saw several other Chiropractors for a chronic neck problem. Dr. Amber is an excellent chiropractor and a believer in the art of chiropractic. Her adjustments have kept my neck problem in check and I have had no issues for years. She has a gentile touch and does good work for her patients. She has an excellent bedside manner and believes in bringing harmony to the office and her patients as part of their treatment. She has also helped keep my daughter's spine in check and straight even while she is carrying a backpack to school that weighs half what she does. I would recommend that anyone in need of Chiropractic care see Dr. Amber Smith." - HL
I think better, my body hurts less and I feel that I am "truly cared about." I have less tension in my neck and shoulders. My middle back and neck feel soooo much better. My muscles don't hurt as much. But, the most important one is that I gained 4 new friends that "truly" care for me and will do what it takes to get me healthy. This lifts my spirit and I feel that I have been truly blessed to have Dr. Amber and the ladies in my life. They all have made a difference in my life. I want to thank each of them for the care they have given me from their therapeutic touch, hugs and kind words. I feel better!
-LaCresha S.
Dr. Amber does a great job.
Ms. Patricia is always there smiling and ready to greet you by name when you walk in. They're also really flexible with your busy schedule. Highly recommend this place.
-Diana V.
Once I came in for treatment, my shoulder pain has pretty much disappeared except occasionally under higher stress times. I have more energy now than I have had for years! Dr. Smith is a caring, fabulous person!
-Tracy A.