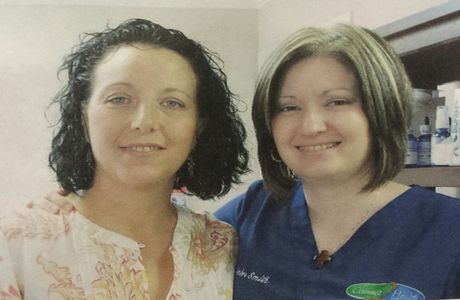 "I feel like I have been given my life back"
Dr. Amber came to our school and I met her and I started coming here a little less than a year. I feel like I have been given my life back. I have fibromyalgia and have had it for over 10+ years. The severity was off the charts, from severe muscle cramping and pain, al over body pain, jaw pain, headaches, to severe fatigue. I had went to a neurologist to help me sleep and he put me on a c-pap machine which helped me with my sleeping problem. I do not use my machine anymore becuase it causes severe mouth dryness and caused me to have gum issues. I had to have surgery on my gums due to this. I've been to numerous doctors and take a lot of medications that has helped but since I started coming here, I feel a definite difference in my physical well being as well as my mental well being My body has relaxed, I am able to sleep better and I immediately feel better when after I leave the office (had an adjustment). The only way to describe it is that, my system has been awakened.
I think better, my body hurts less and I feel that I am "truly cared about." I have less tension in my neck and shoulders. My middle back and neck feel soooo much better. My muscles don't hurt as much. But, the most important one is that I gained 4 new friends that "truly" care for me and will do what it takes to get me healthy. This lifts my spirit and I feel that I have been truly blessed to have Dr. Amber and the ladies in my life. They all have made a difference in my life. I want to thank each of them for the care they have given me from their therapeutic touch, hugs and kind words. I feel better!
~LaCresha S.