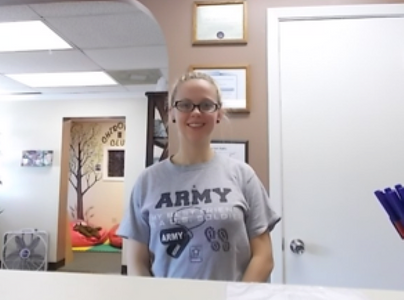 Dr. Amber has a servant's heart!
Ginger O.
Dr. Amber has a servant's heart. She's awesome! And I have the proof! While pregnant with my 4th baby, I suffered with horrible back pain. After I gave birth, the symptoms continued. Breastfeeding and washing dishes were difficult to do with the intense pain. So, I was referred to Dr. Amber 5 weeks post-partum. I started to see results within the first couple of weeks! I was able to breastfeed, take care of my daily chores, play with my kids, and live a
Normal life again, all without pain! 10 months later, I have discovered even more benefits from chiropractic care. (Weight loss, more energy, improved digestive system, less allergies, decreased anxiety and stress.) Too bad I didn't learn about chiropractic sooner! Dr. Amber said, "I do the adjustment, and the power that is in you does the healing."
Thank you Dr. Amber! May God continue to bless you!